Frequently Asked Questions
The Deets: Want to learn more?
How much does Brandabl cost?
Brandabl is a subscription service and is regularly $49.50 per month. This includes unlimited downloads and our standard post customization. Don't forget that all memberships come with a 7-day free trial period during which you will not be charged. You can cancel anytime before or after your free trial ends.
Can I cancel my membership?
Absolutely—we like to keep things casual. Your month-to-month membership is commitment-free. Cancel any time before your next billing cycle and you will not be billed again. There are no long-term contracts or strings attached. We're committed to adding value—not stress—to your business.
Does Brandabl post my content for me?
Brandabl designs the posts, writes the captions, and provides the hashtags. You must manage the scheduling/posting of the content we provide—but don't worry, it's easy! Members can post directly to Facebook and Instagram from their Brandabl dashboard. We also partner with Buffer publishing app to make scheduling your posts on Instagram/Twitter/Facebook/LinkedIn/Pinterest super convenient. *Please note that utilizing the Buffer scheduling feature will require you to obtain a separate Buffer subscription.
What kinds of professions/businesses can use Brandabl's social media content?
Brandabl was created for busy beauty pro's who want to spend less time worrying about their content and more time practicing their craft. Our curated content is tailored to the medspa, beauty, and wellness industries. It's perfect for dermatologists, estheticians, cosmetologists, salon owners, fitness instructors, and others looking to grow their business and stay competitive in their field.
What types of social media content does Brandabl provide?
As a member, your Social Post Library is populated with customized graphics, personalized captions, and industry-specific hashtags. Brandabl's graphics are square (1080x1080 px) for optimal portability across all social networks.
What can I expect upon sign up?
As a new member, you will fill out our Post Customization Questionnaire. We'll ask about your service offerings, your preferences, and your goals. You'll send us your logo, choose a Design Style that fits your brand, and select a color scheme for your graphics. It will take 1-2 business days for our designers to implement your preferences. Once complete, you will be sent a confirmation email. From then on, your Social Media Library will be populated with content (graphics, captions AND hashtags) customized to your unique business!
What size are the post images?
All post images are available at 1080x1080. Brandabl post images do not currently come in other sizes.
Will my content be exclusive to my brand only?
Your content will be personalized using the preferences you provide. Graphics will be designed using your brand's colors and the Design Style of your choice. We will incorporate relevant hashtags as well as your exclusive Branded Hashtag. Your captions will be customized to include your phone number, address, hours, and respective information whenever applicable. It is possible that another member could have similar design preferences, thus their posts might bear a resemblance to your own. However, just as no two businesses are exactly alike, no two members will have an identical Social Post Library.
Can I order fully custom posts?
Brandabl does not provide custom post services. However, members can submit post requests, and will be notified if similar posts are added to the library.
How does Brandabl customize content for my business?
By listening very carefully to your needs! New members start by filling out our Post Customization Questionnaire. We'll ask you details about your business' service offerings and your preferences. Then, you'll choose a color scheme and set your Design Style. You'll send us your logo and other important information, such as your business' hours of operation, website URL, address and phone number. From then on, we'll provide you with curated content, customized to fit your unique brand. Not only that, but should you wish to make your own adjustments, you can make changes to your posts right within our manual editor.
What happens when I cancel my membership?
After your current monthly term ends, access to the Brandabl platform will be terminated. Anything you have posted on your social platforms is yours to use and keep in your feed. You may not make new posts using Brandabl content after your membership term has ended.
Is there a limit to how many posts I can use?
Nope! The sky is the limit. Members have access to unlimited post downloads and we'll be adding new posts to your library on a regular basis.
Can I manage multiple businesses with one Brandabl account?
Brandabl memberships are customized to fit the brand and style of one business. You will need an account for each business you manage.
How often do you add new content?
New content is added to the platform on a daily basis! You can see what's been most recently added by going to your Dashboard and browsing "New Recommendations.
Can I use Brandabl content to run paid ads?
Brandabl's content is intended to be used organically. Each social platform has its own regulations on paid advertising. Facebook, for example, requires that text take up less than 20% of the graphic on ads. Brandabl's posts are not optimized for paid advertising campaigns.
Yes! You have the freedom to make your own adjustments to the content we provide by using our Post Designer. Easily change colors, fonts, text and more to accommodate for specific specials or announcements that you wish to highlight.
Can I post to social media directly from the Brandabl platform?
Yes! You can post directly to your business' Facebook and Instagram from your Brandabl dashboard. Brandabl also partners with Buffer publishing app for ultra-easy advance scheduling on Instagram, Twitter, Facebook, LinkedIn and Pinterest—right from your Brandabl dashboard. Please note that utilizing the Buffer scheduling feature will require you to obtain a separate Buffer subscription.
Can I use Brandabl posts on any social media platform?
You sure can! Brandabl's graphics are square (1080x1080 pixels) for optimal portability across all social networks. Should you feel inclined, you can even use Brandabl graphics for profile pictures.
Can I use Brandabl on my phone?
Brandabl is optimized for desktop use but does have limited functionality available on mobile. From mobile, you can browse the Social Media Library, add posts to Favorites, add posts to the Editorial Calendar, and download posts to your phone. You cannot edit posts using the Design Editor on mobile, but you can use the editor on a tablet. NOTE: Mobile editing is coming soon.
Is Brandabl available as a mobile app?
At this time, Brandabl is not available as a mobile app and does require internet connectivity, as it requires the use of an internet browser.
Do you provide blog posts?
Not at this moment but it's something we are looking into! If you would be interested in blogs, emails, or other content please let our product development team know by submitting a support ticket so that we can continue to improve Brandabl in the future.
Absolutely! You can always upload your own photos or you can use Brandabl's Unsplash integration to browse millions of royalty-free photos for your design.
How long does it take for posts to be ready?
Your posts are available to use and customize instantly! Please note however that It can take 1-2 business days for your logo to populate on your posts.
Can I use Brandabl for a business outside of the beauty or med spa industry?
Sure! Brandabl includes many posts such as inspirational quotes that can be relevant to other industries. You can also select any post and customize the design, caption, and hashtags to your specific needs.
Can I request certain types of posts?
Definitely. Brandabl members can use our Post Recommendation tool to request a post, image, or style that we are missing. We will reach out to you if we add posts based on your recommendation.
Are posts available in other languages?
Brandabl doesn't currently have a built-in translation feature, but everything is editable so you could definitely translate the posts and captions into another language if you choose.
Help! Something is wrong. I need support.
We're so sorry you're experiencing issues. Don't worry, we will make it right! Please visit support to submit a support ticket or watch our handy how-to videos.
Does Brandabl use picture of women and men of color?
Absolutely! We try our very best to use racially inclusive photography. You can also upload your own photos or use Brandabl's Unsplash integration to browse millions of royalty-free photos for your design.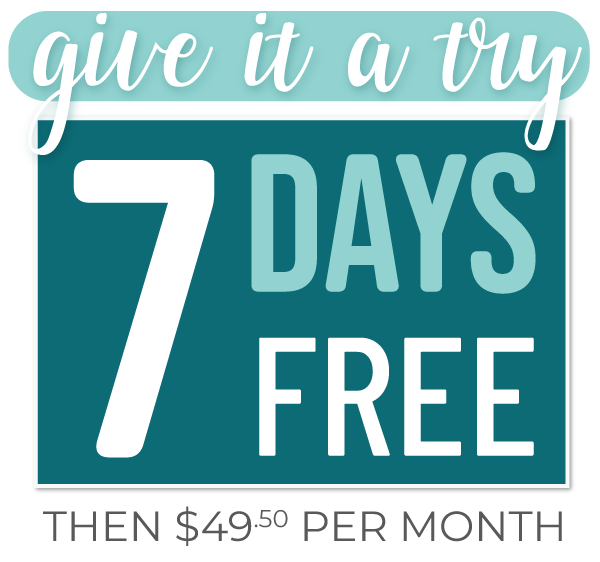 Brandabl is packed with tools to make your social posting easier.
When you join Brandabl, you get instant access to thousands of ready-made social media posts
* a Buffer membership is required for scheduling posts on social channels. Free and paid memberships are available.
P.S. Your month-to-month membership is commitment-free, you can cancel at any time.