Brandabl not only makes social media easy, but it also makes it fun. Today we're going to talk about how to further customize your content with the Brandabl Post Editor. From the outset, Brandabl tailors your social media library to your business, providing you with posts that use your logo, your colors and your style. This means that all posts are ready to use right out of the gate. But, if you feel inspired and want to get creative, it's ultra easy to further customize your content. Let's dig into how you can add your own unique touch or quickly repurpose a post to fit a specific need within your company.
Post Browsing Etiquette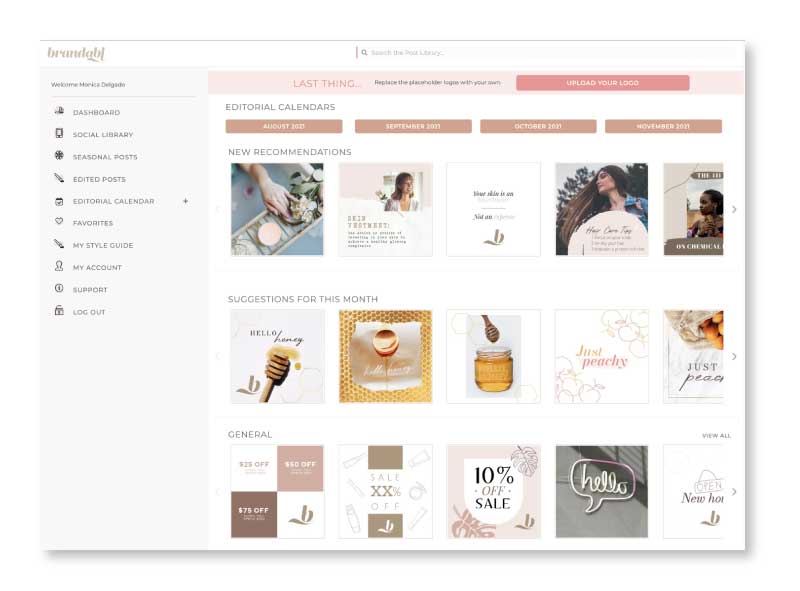 First and foremost, it's important that you understand how to navigate the Brandabl interface. Upon login, you will always land on your 'Dashboard'. This is Home Base. It's where you will find post suggestions based on the month, see new recommendations tailored specifically to your brand, and get easy-access to our Editorial Calendar for planning promotions and grabbing premade posts for upcoming holidays.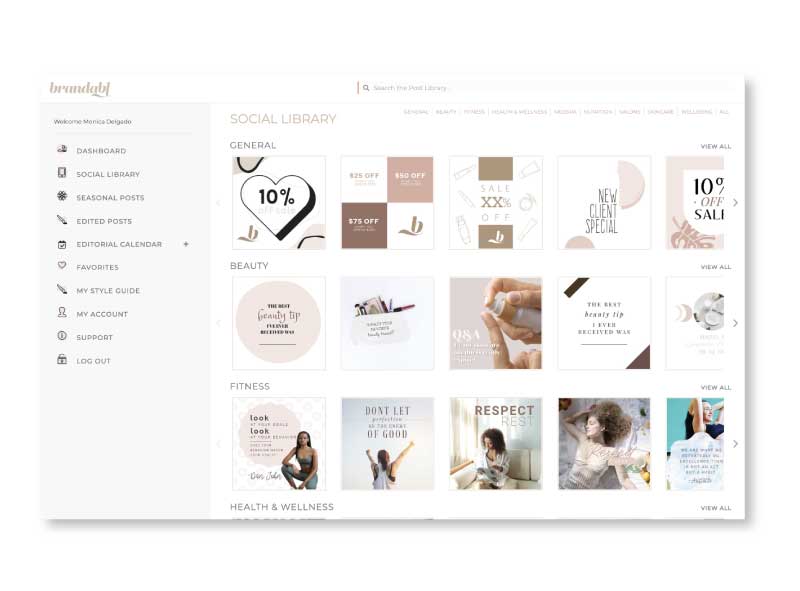 From the dashboard, you also have the option to browse the entire 'Social Library' and filter your search by your post type, season, or category, such as Medspa, Nutrition, Skincare, and more!
Endless Possibilities
Maybe you'd like to run a location-specific special over the weekend. Or what if you find a concept you love, but the images don't quite pertain to your services? Or maybe you've Favorited a seasonal post design that you want to use for another date. Well, with Brandabl, the sky's the limit. There are endless possibilities and we encourage you to have fun with your posts! If you're feeling creative, simply select the post, click "EDIT", and you're off to the races.
Quickly Modify Text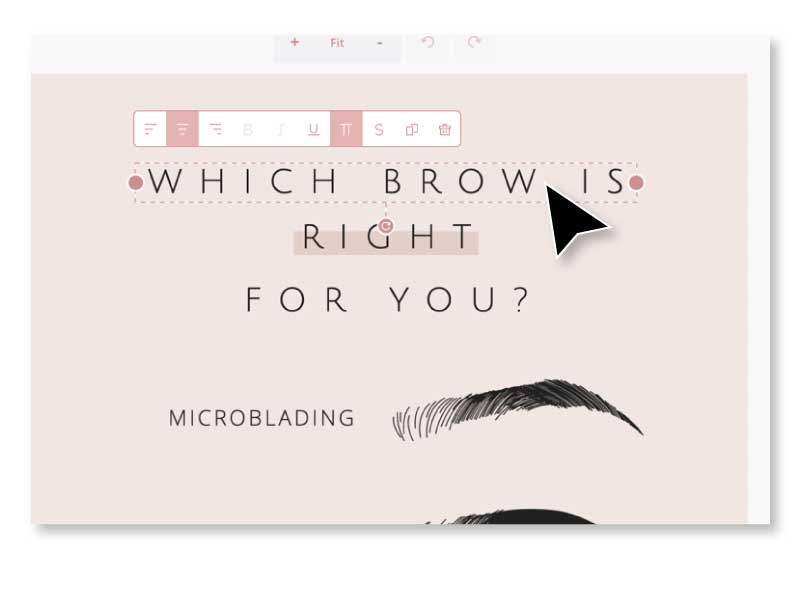 Within the Design Editor, select the text you wish to adjust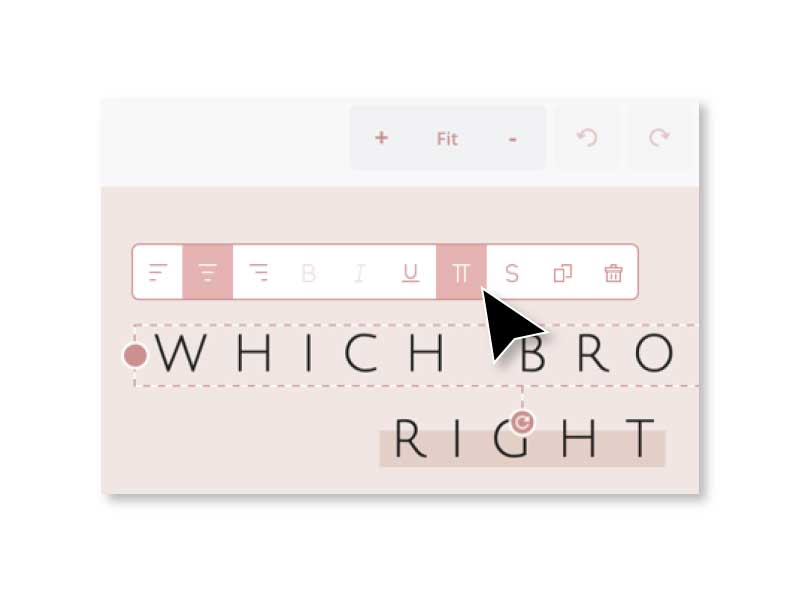 Use the mini formatting menu above the bounding box to change the alignment, add a drop shadow, make the text bold, etc.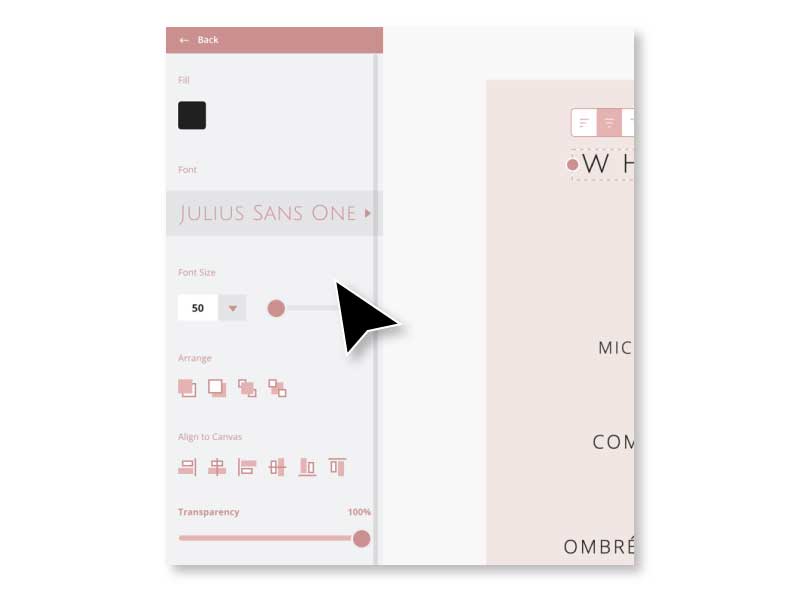 Use the menu to the left of the posts for additional text formatting options such as changing the font type, the size, sending layers to the front or back, and more.
BRANDABL TIP:
You can even upload your own web font if you have a signature brand font that you like to use.
Easily Add, Delete or Replace Photos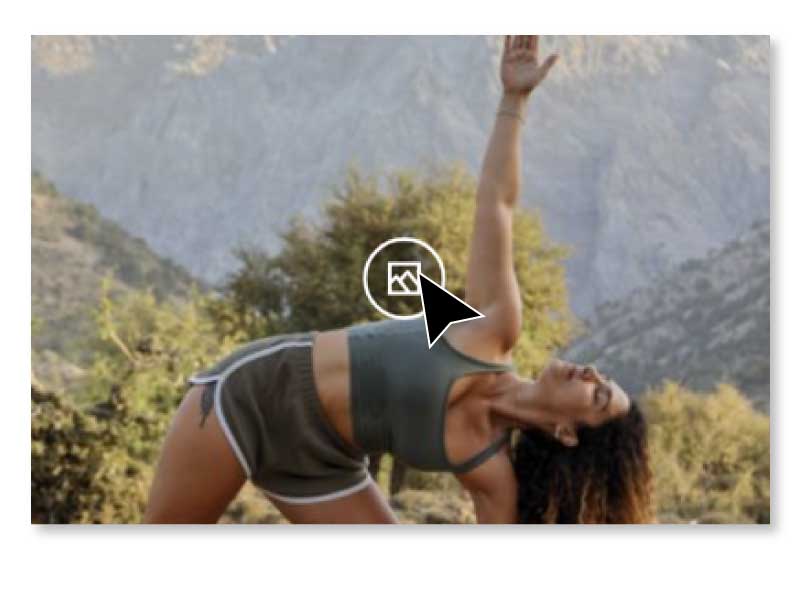 Option 1: Click on the placeholder icon and Upload your own image file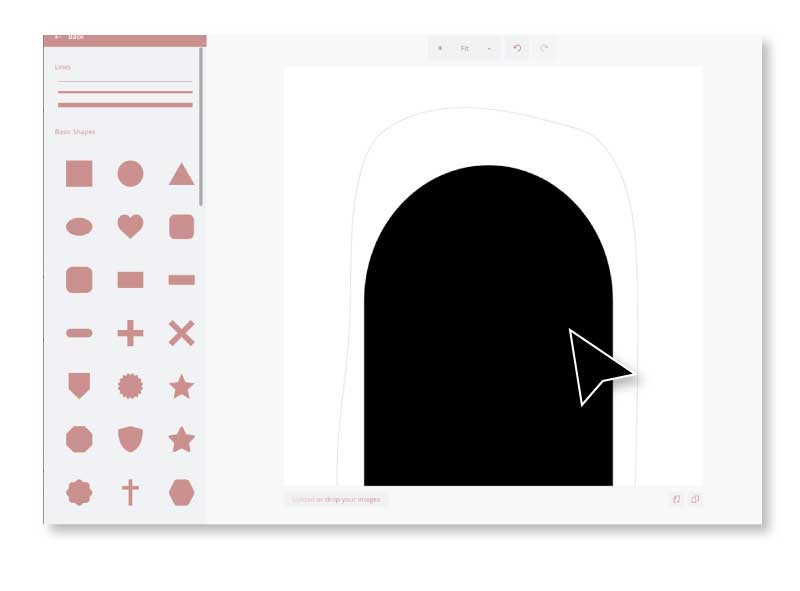 Option 2: Add a Shape and then Upload your own file into the shape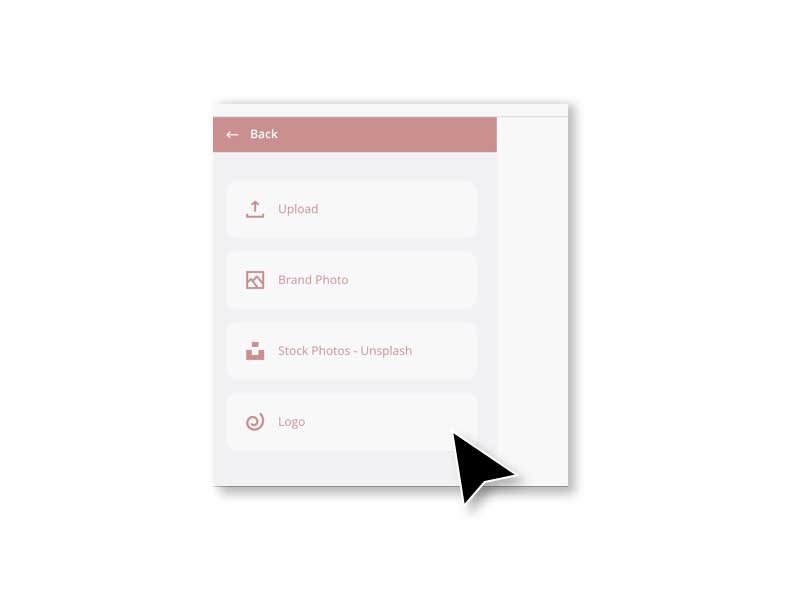 Option 3: Add your Logo using the image tool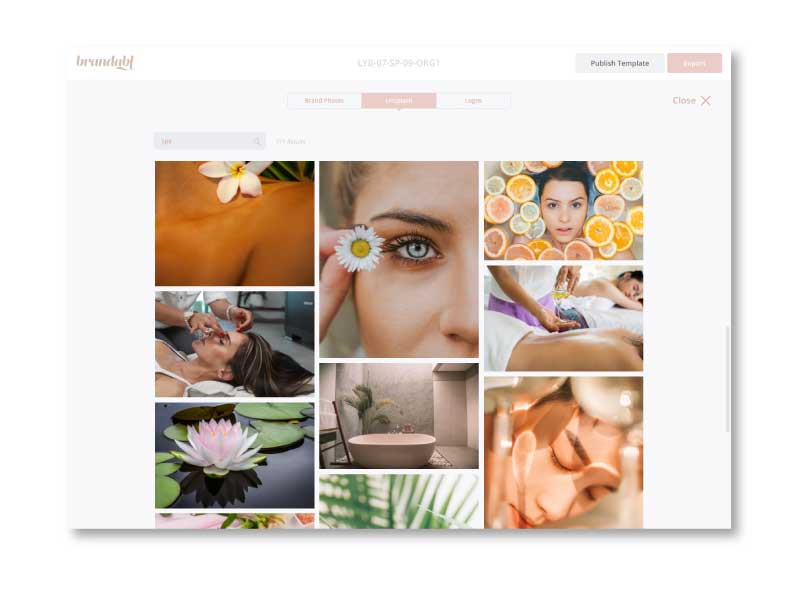 Option 4: Add a free stock image using our integration with Unsplash stock photo library where you can browse millions of royalty free images


Option 5: To further edit any image, click on the image and use the menu to the left of the post to Reposition, Resize, or add a Filter.
Adjust Colors, Shapes and Logo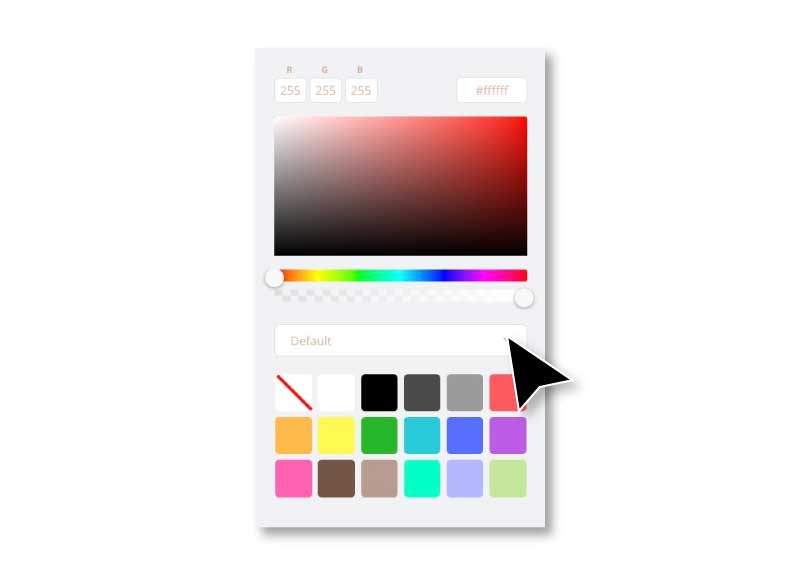 Change Colors: 
From within the Design Editor, click to select the item you wish to recolor
Select "Fill" from the menu to the left of your post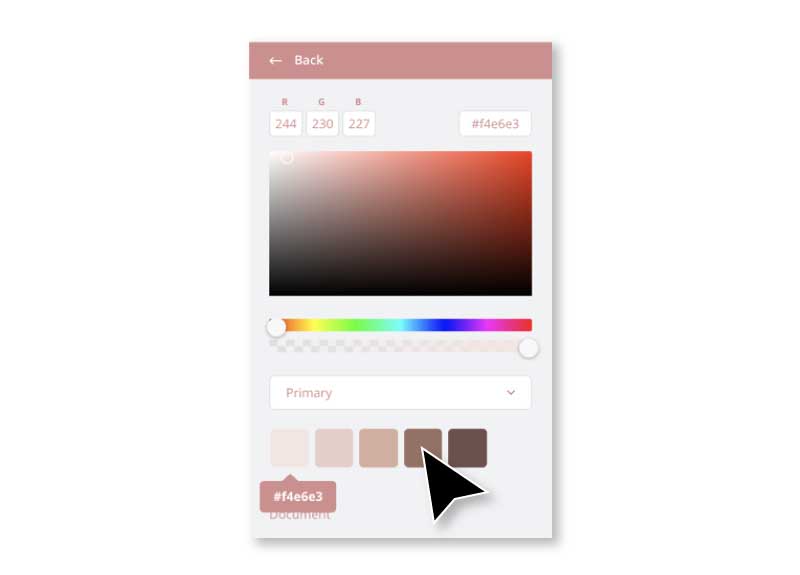 Beneath the color slider that appears, you will notice a dropdown menu containing default colors (not brand specific) as well as the following Brand
Color Palettes:
Primary: Your brand's Core Colors
Accent: Your brand's Highlight Colors
Add or Remove Logo:
Click on "Images" in the menu to the left of your post
Go to "Logo" and browse your 3 logo versions (white, full color, and black)
Select the logo you wish to use and click to effortlessly add it to your post
Change is Good
Brandabl was designed to be a flexible solution for busy medspa and beauty pros. Use your content as it comes, or use it as a solid foundation to create next-level social media posts for your brand. We give you all the tools to simplify content creation once and for all. Stop wasting time designing posts and writing captions from scratch. We've got you covered A-Z with posts that inspire, engage, educate and promote—and it's all completely editable.
Want More Marketing Tips?
Brandabl is the first ready-made social media content provider that makes marketing easy for the beauty and wellness industry. We provide stylish, curated social media content that is written and designed with your brand voice and style in mind. Stay tuned for more marketing tips and don't forget to follow @mybrandabl on instagram for free goodies and exciting updates.
FOLLOW US ON INSTAGRAM